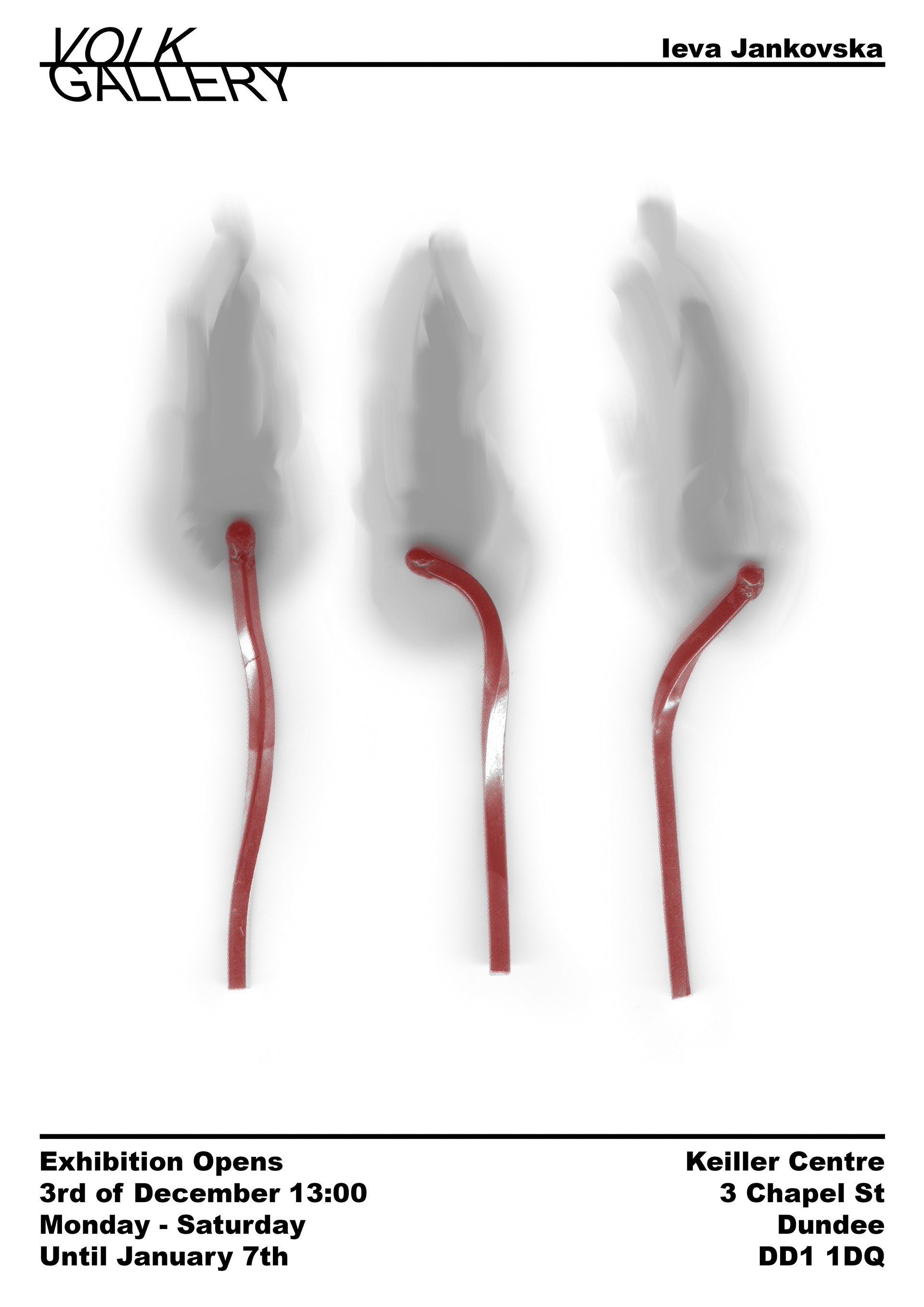 Volk Gallery

is proud to present the work of

Ieva Jankovska

. Each Volk artist is given a size limit and budget and left to their own devices. With this brief, Jankovska has produced 50 copper matches. Presented in a riso-printed matchbox alongside roughly 250 standard matches, the work presents the owner with a dilemma - use the matches as and when required until only the copper remains or preserve the installation as a whole. The choice is yours.  
To see the full documentation of this edition, check out Ieva's website or follow the #oooedition on Instagram.
Artist's Statement
Ieva Jankovska

is an artist and jeweller based in Dundee. Melding her Latvian heritage with influences gained from her time living and studying in Scotland, she seeks to portray a minimal, yet elegant aesthetic throughout her work. Using both playful elements and an exploration of shape and form, she strives to capture the feeling of curiosity. Ieva's work is heavily influenced by the Bauhaus theory - it is rooted in material exploration and favours functionality and skilful execution. Throughout her work, Ieva heavily references the activity of craft through meticulous mark-making and other processes involving careful, repetitive motion. Her work embodies an ambiguous nature lying between the lines of pristine and comical.
Since graduating from the Duncan and Jordanstone College of Art and Design in 2018 Ieva has undertaken artist residencies, including Studio Pavillion, Glasgow in 2019, and several exhibitions, most recently the '100 Jewels by 100 Women' show in 2021. She is a founding member of the Double Door Studios, Dundee - and currently works from her studio there.
Exhibition Dates


December 3rd 2021 - January 7th 2021