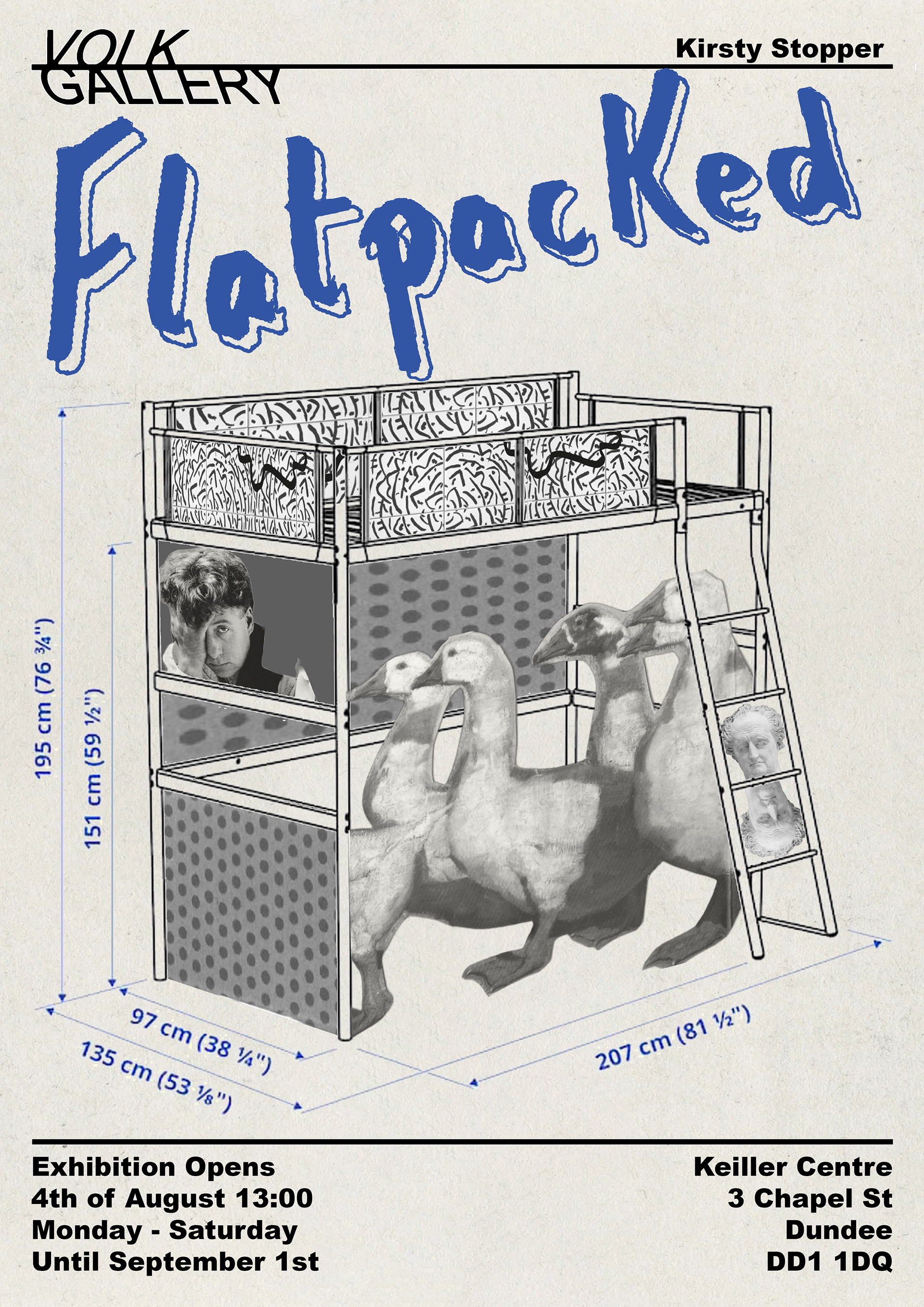 Volk Gallery is proud to present the work of Kirsty Stopper. Each Volk artist is given a size limit and budget and left to their own devices. With this brief, Stopper has produced a series of instructional cards to assist with the development of your own exhibition. An extension of her recent 2023 project 'Museum of You',  prompts include questioning your motivation and wants whilst ensuring you tell an engaging story. As long as there's free booze, the cards are sure people will come from miles around!
Artist's Statement
Heyy, my name is

Kirsty Stopper

and I'm a recent Digital Interaction Design graduate from DJCAD. I'm based in a small costal town about 20 minutes outside Dundee called Carnoustie. Even though my degree is specified as 'digital' I like to focus more on the human interaction rather than the technology side and I love telling stories through these interactions.
My work focuses on the theme of curation design but from a very punk, rough, and ready perspective. The punk zine movement of the 1970's is my main source of style and inspiration; I want to take away the perception of museums that they are classy establishments and the exclusivity that can be associated with it. I want to tell stories, ordinary and extraordinary, in a low-fi DIY style, saying f*ck it and just going for it.
Exhibition Dates


August 4th 2023 - September 1st 2023
​​​​​​​